Change will not come if we wait for some other person, or if we wait for some other time. We are the ones we've been waiting for. We are the change that we seek.
– Barack Obama
February is Black History Month. Below, our librarians have selected ten books, both fiction and non-fiction, that focus on the history, plights, and successes of black Americans. The books below are recent selections and just a starting point to learn more about the history of our country through the eyes of its black citizens.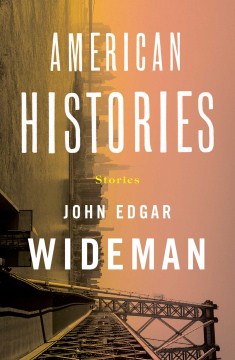 American Histories, by John Edgar Wideman
Celebrated author John Edgar Wideman has written several great novels, including the award-winning Philadelphia Fire and The Cattle Killing. His new collection, titled American Histories, is a mix of fictional and autobiographical stories dealing with the unhealed wounds of slavery and racism. These stories take place in the past and present day, including an imagined dialogue between John Brown and Frederick Douglass and the discomfort of an African-American writing teacher at a largely white institution.
Barracoon: The Last Black Cargo, by Zora Neal Hurston
Named one of the best books of 2018 by several publications, Barracoon is an amazing addition to the legacy of Zora Neal Hurston. In the 1920s and 1930s, Hurston recorded the firsthand account of Cudjo Lewis, an 86-year-old man who was captured in Africa and transported to America as a slave. Her interviews with Lewis provide an intimate, compassionate illustration of the tragedy of slavery and the lives defined by it. Published posthumously, Barracoon is an important and insightful read.
Frederick Douglass: Prophet of Freedom, by David W. Blight
Much has been written about the life of Frederick Douglass, a fugitive slave turned abolitionist leader and great orator. Blight's biography fills in the gaps of Douglass' days left empty by his own autobiographies. Blight explores his relationship with Abraham Lincoln, the women in Douglass' life, and his days through and after Reconstruction as a political outsider, including his attempt to have President Ulysses Grant annex Santo Domingo – or what is now known as the Dominican Republic.
Looking for Lorraine: The Radiant and Radical Life of Lorraine Hansberry, by Imani Perry
Beloved playwright Lorraine Hansberry was just 34 years old when cancer claimed her life. Her most famous work, A Raisin in the Sun, tracks the life of a black family living in segregated Chicago. Perry's biography looks beyond her work as a playwright to her endeavors as a feminist, anti-colonist, and her lesbian identity. Perry examines Hansberry's unflinching commitment to social justice and her friendships and associations with Malcolm X, W.E.B. Du Bois, Duke Ellington, and others.
No Ashes in the Fire: Coming of Age Black and Free in America, by Darnell L. Moore
When Darnell Moore was fourteen, he nearly died. Three boys cornered him on his walk home from school and poured gasoline on him because they thought he was gay. Nearly 30 years later, Moore examines his life growing up black, queer, and in poverty near Philadelphia. Moore is now a leading Black Lives Matter activist and a scholar in black theology, black Christian thought, and LGBTQ studies. His memoir recalls his transformation to bullied teenager to fierce advocate for justice and equality.
Sing, Unburied, Sing, by Jesmyn Ward
Sing, Unburied, Sing is the winner of the 2017 National Book Award for fiction. The novel is a coming-of-age story about a family in Mississippi. Joseph, aka Jojo, is a teenager trying to understand his responsibilities as a man. His maternal grandfather helps, but his father, a white man, is in prison. His mother, Leonie, makes effort at being a constant part of her children's lives, but struggles with drug use. Their story comes together with Ward's lyrical language to become an unforgettable masterpiece.
Wade in the Water, by Tracy K. Smith
United States Poet Laureate Tracy K. Smith uses known works and historic correspondences to illuminate the ties between our nation's history and its sense of spirit. Using found poetry, erasure poetry, letters of African-Americans serving in the Civil War, and the survivors' reports of recent immigrants and refugees, Smith draws on weighty subjects to examine the dark chapters of United States history. As The Atlantic states, Smith "is rolling up her sleeves and excavating the basement of this old house."
Washington Black, by Esi Edugyan
From the shackles of slavery to a free man of the world, Washington Black depicts an incredible adventure story of a young boy discovering what true freedom is. George Washington "Wash" Black works on a plantation in Barbados. When he becomes a servant to his master's brother, he's startled to learn his new master is an adventurer and abolitionist. After a bounty is put on Wash's head, the two take off to gain true freedom – a search that goes from America to the Arctic to Morocco and beyond.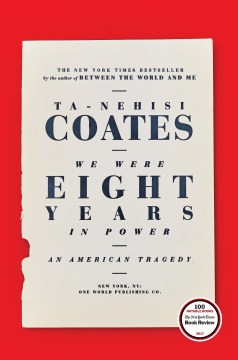 We Were Eight Years In Power: An American Tragedy, by Ta-Nehisi Coates
Award-winning and critically acclaimed writer Ta-Nehisi Coates reflects on race, Barack Obama's presidency, and its aftermath, including the election of Donald Trump, in this collection of essays. Organized chronologically, the essays convey Coates' feeling of pessimism, mistrust, and resignation in regard to race relations, discussing the theme of how black progress is seemingly always meant a violent backlash. His frank and sober thoughts on race relations are thought-provoking.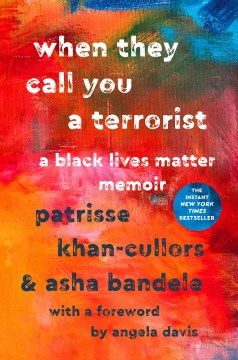 When They Call You a Terrorist: A Black Lives Matter Memoir, by Patrisse Khan-Cullors and Asha Bandele
Patrisse Khan-Cullors was raised by a single mother in an impoverished neighborhood. Growling up in Los Angeles, she witnessed first-hand the prejudice and persecution black Americans endure. With support from her mother and a fourth-grade teacher, she became an activist, eventually becoming the co-founder of the Black Lives Matter movement in the wake of the shooting death of Trayvon Martin. This book is a reflection on the resilience it takes to change a culture's perception of black lives.