It's the winter that never ends. More snow fell again last night. You're probably tired of shoveling and wiping the snow off your car, and the kids have cabin fever. Don't you wish you were on an island right now? Take a mental break and find paradise in your mind by reading one of these eight books set on islands across the globe.
Jurassic Park, by Michael Crichton
On the island of Isla Nublar, a new theme park is being built. Jurassic Park is filled with cloned dinosaurs, recreated using damaged dinosaur DNA. When Alan Grant and Elie Sattler visit as consultants, they're immediately wary of the danger the dinosaurs pose. You may be familiar with the movie, but Crichton's classic novel does just as good a job bringing the horror and thrills to life on the page.
Land of Love and Drowning, by Tiphanie Yanique
When three siblings are orphaned by a shipwreck in the Caribbean, their future is obviously uncertain. Luckily, each of them possesses a particular type of magic. This could save them, or it could tear them apart. This book follows the Bradshaws over 60 years and three generations as they adapt to island life and laugh, fight, and love the way that families do. It's a gorgeous, vibrant debut for a promising author.
The Guernsey Literary and Potato Peel Pie Society, by Mary Ann Shaffer
On the little island of Guernsey just off the British Isles (hey, not all islands have to be warm), writer Juliet Ashton discovers an eccentric, charming world. She set sail to the island to find a serious subject for her next book, but in the cast of characters she meets, she finds something that she can't live without. This heart-warming story is told as a series of letters and has been adapted into a Netflix film.
Here Comes the Sun, by Nicole Dennis-Benn
In Montego Bay, Jamaica, Margot trades her sexuality for survival while helping pay to send her sister to school sister. When plans for a new hotel are announced, her neighbors feel threatened. However, Margo sees an opportunity for financial independence – and to admit her forbidden love for another woman. This well-received novel examines identity, self-respect, class, social status, and LGBTQIA issues.
Euphoria, by Lily King
In 1930s New Guinea, three anthropologists begin working together to study a female-dominated tribe. Nell Stone is well-respected and the most famous of the group. Her husband, Fen, is envious of Nell's fame. They meet Andrew while on the island, who is depressed after the death of his brother. Based on the life of Margaret Mead, Euphoria inspects a tumultuous professional – and personal – relationship.
The Gracekeepers, by Kirsty Logan
Callanish is alone on her island. She has exiled herself to this place, helping lay the dead to their final resting place in the ocean. Elsewhere, North works as a circus performer, sailing from one island to the next, going through the motions. As both women contemplate their loneliness, a sudden storm offshore will change their lives. Together, they must confront their secrets in a haunting, futuristic fantasy world.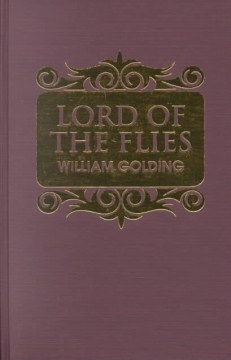 Lord of the Flies, by William Golding
Not everything that happens on an island is hunky-dory. This classic novel examines human nature after a group of schoolboys are marooned on a desert island. The boys choose Ralph as their leader. This seems sensible, as Ralph is responsible and helps organize the camp. As the days pass, however, order collapse, and terror begins to reign. This is a timeless novel, with a plot that could be conceivable today.
Summer of Salt, by Katrina Leno
Teenage twins Mary and Georgina have lived on By-The-Sea Island for almost their entire life. Though they live normal lives, they know they're part of a long line of women with magical abilities. The two girls are spending their last summer on the island when a relative – in the form of a 300-year-old bird – is murdered. This YA book is equal parts fantasy, romance and mystery, with an irresistible energy.