On Wednesday, we released our most popular books of the year for children, teens, and adult non-fiction. Today, we start with DVDs, before heading to the main event - the most popular fiction books of 2018. What do you think of the list? Let us know by following us on Facebook, Twitter, and Instagram, and use the hashtag #MyDMPL.
Most Popular DVDs of 2018:
T9) Crazy Rich Asians
T9) Incredibles 2
T9) Three Billboards Outside Ebbing, Missouri
08) Avengers: Infinity War
07) A Quiet Place
06) Jumanji: Welcome to the Jungle
05) Ocean's 8
04) Black Panther
03) The Shape of Water
02) The Greatest Showman
01) The Post
Most Popular Adult Fiction Books of 2018:
T10) Holy Ghost, by John Sandford
A mayor's half-baked scheme to revive a floundering Minnesota community by turning it into a religious shrine is thrown into chaos by the discovery of a body.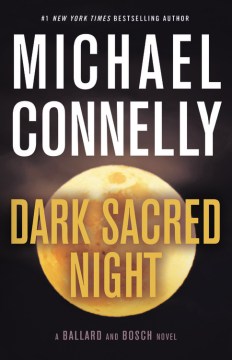 T10) Dark Sacred Night, by Michael Connelly
Teaming up with Harry Bosch to reopen a cold case, LAPD detective Renée Ballard navigates interpersonal differences to pursue justice for a murdered runaway in Hollywood.
9) Before We Were Yours, by Lisa Wingate
A tale inspired by firsthand accounts about the notoriously corrupt Tennessee Children's Home Society follows the efforts of a Baltimore assistant D.A. to uncover her parents' fateful secrets in the wake of a political attack and a chance encounter with a stranger.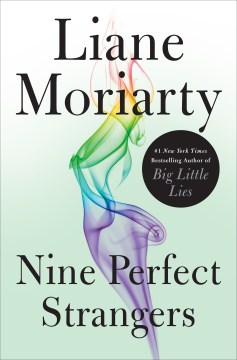 8) Nine Perfect Strangers, by Liane Moriarty
Gathering at a remote health resort for a 10-day fitness program, nine strangers and their enigmatic host become subjects of interest to a brokenhearted novelist who develops uncomfortable doubts about the resort's real agenda.
7) An American Marriage, by Tayari Jones
Celestial and Roy are newly married professionals leaning in to a bright future when Roy is convicted of a crime he did not commit. This is not a heroes vs. villains tale with a tidy resolution. It is a complicated, messy, moving, and thought-provoking story about love, family, and the wide-reaching effects of incarceration.
6) A Gentleman in Moscow, by Amor Towles
Deemed unrepentant by a Bolshevik tribunal in 1922, Count Alexander Rostov is sentenced to house arrest in a hotel across the street from the Kremlin, where he lives in an attic room while some of the most tumultuous decades in Russian history unfold.
5) The Reckoning, by John Grisham
The best-selling author of The Firm returns to Clanton, Mississippi, to trace the unthinkable mid-20th-century murder of a local reverend by a young war hero who refuses to defend his actions during a bizarre trial.
4) Little Fires Everywhere, by Celeste Ng
Ugliness seethes under a placid suburban surface in this multilayered novel, in which two families grow too close for comfort. Itinerant artist Mia and her teenage daughter Pearl rent a Shaker Heights, Ohio, house from the Richardsons, who have four kids around Pearl's age. Three of the four become Pearl's constant companions; the fourth becomes Mia's. A custody suit elsewhere in the community threatens everything -- and calls into being the "little fires everywhere." Told backwards through time, this insightful book will appeal to fans of complex family dramas.
3) The President is Missing, by Bill Clinton and James Patterson
A sitting U.S. President is missing. President Bill Clinton partners with #1 bestselling author James Patterson in a powerful, one-of-a-kind thriller filled with the kind of insider details that only a President can know.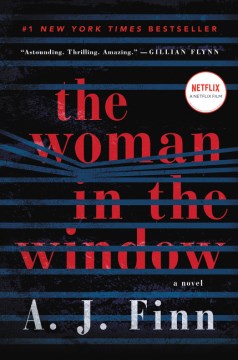 2) The Woman in the Window, by A.J. Finn
A menacing psychological thriller that starts out like Rear Window and then veers off into unexpected places. An agoraphobic recluse languishes in her New York City home, drinking wine and spying on her neighbors. One day she witnesses a crime that threatens to expose her secrets.
1) The Great Alone, by Kristin Hannah
Leni and her troubled family embark on a new way of life in Alaska's wilderness in 1974 – hoping this is finally the solution for her troubled, POW father. In Alaska, Leni and her family are tested and when change comes to their small community her father's anger threatens to explode and divide the town. This is a beautifully written novel, descriptive and engaging with well-developed characters and a strong sense of place.